As per guideline from the Ministry of HRD, the department of Higher Education, Higher Institutions should celebrate International Day of Yoga each year in June. 21st June is marked as IDY by Govt. of India. JNU Yoga Kendra has been celebrating IDY since 2015. The Yoga Kendra has always been spreading this ancient yogic science to the JNU community and outside of the JNU also by conducting Yoga practice sessions on the occasion of International Day of Yoga.
However, this year is significantly different from the previous years due to ongoing coronavirus outbreak. In the light of its rapid global spreading, on March 11, 2021, the World Health Organization has declared it a pandemic and strongly suggested to maintain social distancing in order to slow down the spread of the virus. Accordingly, the theme of this year International Day of Yoga is 'GharGhar me Yog', which signifies the importance of staying at home and practice Yoga with family while observing social distancing. Staying at home would keep you away from contagious Coronavirus and Yoga would help keep you and your family in good health.
In accordance with the above guidelines circulated by the Ayush Ministry, Government of India, JNU has decided to celebrate IDY2020 through webinar and online live workshops. Furthermore, the Vice-Chancellor of the University will also launch FIT-JNU: a wholesome wellness program for JNU and All on 21st June, 2021.

​
Prof. Rana Pratap Singh, Rector –III, JNU
Yoga Committee 2021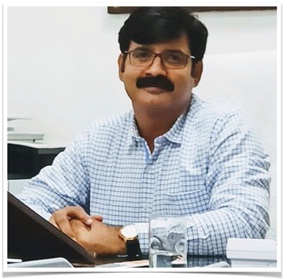 Prof Sudheer Pratap Singh, Dean of Students, JNU

Dr. Arnab Bhattacherjee
SC&IS


Dr. Anamika Gulati
CSSP, SSS


Dr. Anshu Joshi
SIS


Prof. Umesh Chand Singh Yadav
SCMM


Dr. Mukesh Kumar
CSIP&LAS,SLL&CS


Dr. Saurabh Kumar Sharma
SC&SS


Dr. Jakhlon Basumitary
ADOS III


Dr. Rakesh Kumar Yadav
ADPE


Sh. Umesh Babu
T.A (Yoga)


Dr. Ajay Kumar Shastry
T.A (Yoga)


Sh Sudhir Patwal
Technical Expert
Friday, 18 June, 2021 (

Day 1

):
Time

Event

5:00 - 5:05 PM

Opening Remark by Prof. Sudheer Pratap Singh, Dean of Students, JNU

5:05 - 5:10 PM

Welcome Address by Prof. Rana Pratap Singh, Rector, JNU

5:10 – 5:20 PM

Inaugural Speech by Prof. M. Jagadesh Kumar, Hon'ble VC, JNU

5:20 – 5:50 PM

Coordinator:

Prof. Umesh Chand Singh Yadav

Keynote Speaker: Dr. Dinesh Kashikar

Director of Teacher Training for the global Sri Sri School of Yoga

5:50 PM – 6:25 PM

Knowledge Sharing and Practice Session with

Chief Guest Grand Master Akshay
Founder, Chairman and Course Director of Akshar Yoga and

President of world Yoga Organization

6:25 – 6:30 PM

Vote of Thanks: Dr. Anamika Gulati
Saturday, 19 June, 2021: (

Day 2

)
Time

Name of the event

7.00 - 8.00 AM

Mass Yoga Practice

Sh. Umesh Babu & Dr. Ajay Shastri

5:00 – 6:00 PM

Coordinator:

Dr. Mukesh Kumar

Vote of Thanks:

Dr. Rakesh Kumar Yadav

Webinar – Day 1

Address by Prof. Chintamani Mahapatra
Rector, JNU

Speakers:

Keynote Speaker: Mrs. Mariela Cruz
Expert in Hathayoga, Ex-Ambassador to India from Costa Rica

Chief Guest: Shri Subodh Tiwari

Vice President, Indian Yoga Association,

CEO, Kaivalyadhama Yoga Institute, Swami Kuvalyananda Marg, Lonavla, Pune
Sunday, 20 June, 2020: (

Day 3

)
Time

Name of the event

7.00 AM to 8.00 AM

Mass Yoga Performance

Sh. Umesh Babu & Dr. Ajay Shastri

5:00 – 6:00 PM

Coordinator:

Sh. Umesh Babu

Vote of Thanks:

Dr. Ajay Shastri

Webinar – Day 2

Speakers:

Dr. Anand Balayogi Bhavanani

Director, Standing Publicity, Publication & P. R Committee, Indian Yoga Association
Title of Talk: not known

(do we have any other speaker?)

Title of Talk: not known
Monday, 21 June, 2020: (

Day 4

), Celebration of IDY2020
Time

Name of the event

6.30 AM to 6.35 AM

Welcome Address by Prof. Rana Pratap Singh, Rector, JNU

6.35 AM to 6.45 AM

Inaugural Speech by Prof. M. Jagadesh Kumar, Hon'ble VC, JNU

6:45 – 7:00 AM

Address by Chief Guest Gurudev Sri Sri RaviShankar Ji

7:00 – 7:45 AM

Mass Yoga Performance as per the protocol of AYUSH Ministry,

By Sh. Umesh Babu & Dr. Ajay Shastri

7:45 - 7:55 AM

Coordinator:

Dr. Anshu Joshi

Release of International Day of Yoga 2021 Magazine –

EKATMA-JNU (एकात्म-जेएनयू)

by

Prof. M. Jagadesh Kumar, Hon'ble VC, JNU

&

Prof. Rana Pratap Singh, Rector, JNU

Prof. Sudheer Pratap Singh, Dean of Students, JNU

7:55 - 8:00 AM

Closing remarks & Vote of Thanks by Prof. Sudheer Pratap Singh, Dean of Students, JNU
JNU welcomes the Chief Guest, Keynote Speakers and Yoga Experts for the events during celebration of IDY-2021

Gurudev Sri Sri RaviShankar Ji


Dr. Dinesh Kshikar
Director of Teacher Training for the global Sri Sri School of Yoga


Grand Master Akshar
Founder, Chairman and Course Director of Akshar Yoga and
President of world Yoga Organization


Mrs. Mariela Cruz
Expert in Hathayoga, Ex-Ambassador to India from Costa Rica


Shri Subodh Tiwari
Vice President, Indian Yoga Association,
CEO, Kaivalyadhama Yoga Institute, Swami Kuvalyananda Marg, Lonavla, Pune


Dr. Anand Balayogi Bhavanani
Director, Standing Publicity, Publication & P. R Committee, Indian Yoga Association

Office of the Dean of Students
(Yoga Kendra & Sports Office)
Inter-Hall Administration
Jawaharlal Nehru University
Phone: 91-11-26704554, 91-11-26704396
Email: dean_students@jnu.ac.in